Vampire-Obsessed 5-Year-Old
May 30, 2012
My sister lay beside me
on my parents' bed,
our eyes glued to the TV
that was playing the new episode
of Vampire Diaries.
"Are they vampires?" she asked.
I nodded.
"Are they good or bad?"
"It depends," I replied.
The show was over and my parents
came down to watch a
cowboy show.
It was in the middle of the movie,
and there were two boys.
"They're kind of cute," my mom said.
"Yeah! They look like vampires!" my sister yelled.
My dad rolled his eyes. "Great. You're becoming just like Alex."
I just smiled and hugged my sister.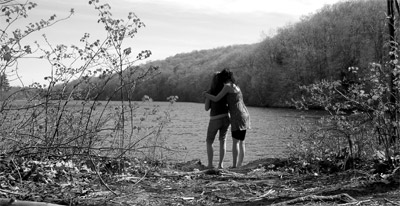 © Paige B., Woonsocket, RI