The Dance
May 30, 2012
It vibrates through my body,
Pounds the same incessant beat.
The music may be shoddy,
But I'm dancing and moving my feet.
And then he's next to me,
And then he's holding me close,
No idea who he may be,
But he doesn't know my woes.
So for a dance, an hour, or a night,
He'll be mine and I'll shine.
For once I'll surrender the fight.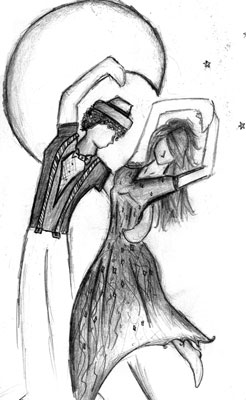 © Megan L., Everson, WA