Forever
May 29, 2012
Just because you lost someone,
Someone you love,
It doesn't mean that they're gone,
Just invisible.
When things get hard
You tend to blame on
Someone you love.
Now that they're gone,
You'd take it all back,
Wish to go back in time,
and make things different.
But you also know that
What's done is done,
You can't go back and undo it.
The only thing that can be done, however,
Is to move on,
Know that they are watching you,
And that they will always be there for you
No matter what.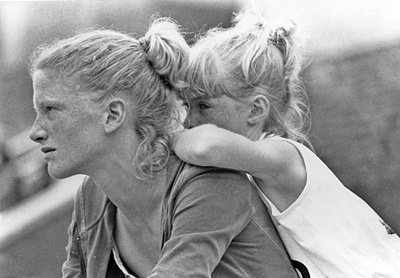 © Felicia F, Marlow, OK