My Brother
May 30, 2012
My heart was like a ticking time bomb. Scared out of my mind, it could explode at any second.
BANG!
For a moment I was at peace, I could not hear; disoriented and not knowing my whereabouts. The men scattered like flies, all but one…
My instincts told me I should run, and luckily I listened. With tears in my eyes I bolt like hell.
BANG!
This time I was focused, I would not turn back. The lights went by, they seemed so fast.
I knew now where the term "High on life" came from, it was an out of body experience.
Now in first I kept on going, and I wouldn't stop until I reached a way out. The car came faster than I had realized and with nearly all of my force I slammed into the door.
I tore it open with all of my might as did the boy across the car.
We screeched from the parking lot, we went so fast. We were on to the road now when I heard one more blast.
I'd realized now that there was only two of us left.
I double checked and it was true. With agony I discovered that seconds ago they'd shot my brother.
We were gone now and rage set in.
I swore now on his grave, "You will be avenged." Tears streamed down my face, I'd wished it were me who met my demise.
He taught me everything I knew, who had I now?
The one I most looked up to, he was it.
Coming this day, I did regret. But I knew my job was not over yet.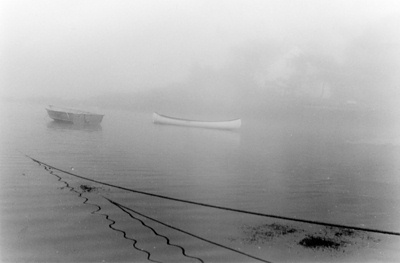 © Steve S., Marblehead, MA