A Wisp
May 29, 2012
I am but a wisp of smoke which curls up from the chimney top,
A tenebrous bit of feath'ry soot, gone before I stop.
My existence is frangible like china on the shelf;
In the quiescence I expire before I've found myself.

Soon I begin to stretch quite thin the higher up I roam,
And in the dusky gloaming hour the sky becomes my home.
I'll soon become diaphanous as I touch gauzy clouds;
I fade away into the skies and melt into the shroud.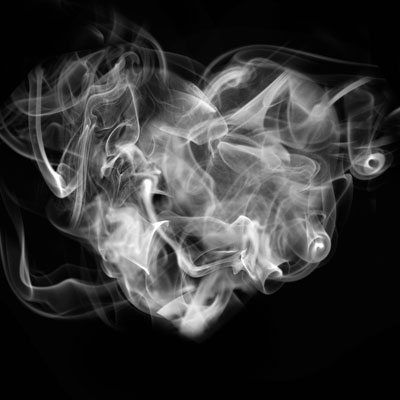 © Olivia E., Alto, MI