My House-not My Home
May 29, 2012
At my house, my family lives,
Eating, drinking, breathing.
At my house my family lives,
Breathing, but barely surviving.
At my house, I'm surrounded,
By emotions from violet to blue.
Like sadness, anger, annoyance and restriction
All multiplied by two
At my house, sickness lurks,
'Round the corner of every week,
And it's very hard to fight away,
If we're always so darn meek.

And it's at my house where I've grown tired of fighting
At my house where the government
Is far past corrupt
Vice President-Tyrannical,
And the good king nowhere is sight

And I do have those times when,
I wonder "does it matter who's won?"
Should we give up and do as we're told
And just not care what is said or done?

While I haven't reached
A point such as that,
I'm here in the war
With my oxygen mask
Breathing, but barely surviving

I say all this to say that
I may live at my house.
But I don't live in my home.
Because home is where the heart is.
If only I could find my heart.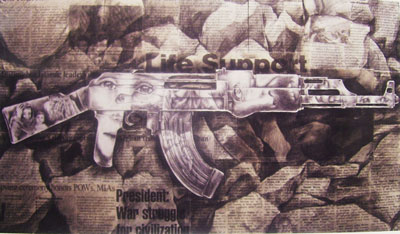 © Claire V., Lubbock, TX