Your Lovely Deception
May 29, 2012
THERE is a knife
lodged DEEP INSIDE
it hurts to take it out
it hurts to keep it in
my heart is blue
from these wounds
that your words left.

There is no air
in my lungs
IT HURTS to think
it hurts to not
my throat is swollen
from my breath
that you took away.

There is a monster
eating me inside
it hurts to feed it
it hurts to not
my body is stopping
DUE TO this addiction
that YOUR LOVELY lies gave.

There is only
one way out
so I push
the knife a little deeper
I hold
my breath a little longer
I feed
DECEPTION to my addiction.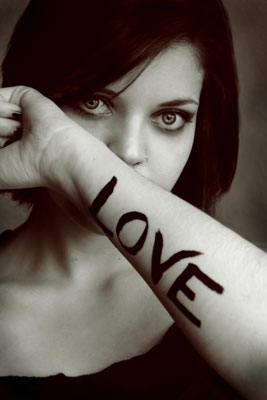 © Michelle B., Blairsville, GA