Love, What I See, What I Know
May 29, 2012
How can you be sure you're in love
when you're so young?
I see teenagers
saying how much in love they are.
A week or two later they say the same thing about someone else.
Being in love
could be fun or painful,
hilarious or sad,
but no matter what mood
Love is in,
its still love.
You're with your soul mate,
isn't that what matters?
Love can't always be full
of bliss
every heart-pounding kiss.
Love can be freedom
to be yourself
fully
with that one person who understands.
Love and sex are not
the same.
Great sex doesn't mean you're in love.
Sex is sex.
Love is love.
Two different things.
Being in love
isn't supposed to take things from you,
but give things to you.
For some love is an illusion.
I know it runs true
for when i see my elders
with that look in their eyes
I know that love is true
and possible.
Love is for everyone
whether you find it soon at age fifteen,
or age fifty.
Love is a passion flowing simmer.
Love is beautiful and scary.
Love is a mood.
Love is an illness,
for when you catch it
there is no way out.
No tonic or medicine can take it away.
When love is in you
it can be dulled, but later
sprung to life.
Should i go on?
I can compare love,
write of love,
think of love,
experience love,
posses, partially, the knowledge of love.
Love can bring fear,
but isn't to be feared
in the long run.
Love is a drink,
for without it
we would either die,
or not be here at all.
Accept, live, believe.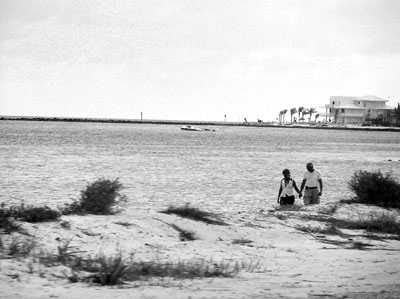 © Edgard B., Coral Springs, FL