Break Me
May 25, 2012
The tears are falling down my face
Heart beat keeping pace
To the sound of your song, ringing in my ears
The base kicks in sending electric shocks down my spine
Drums pounding to the beat of time
Sending me into rewind, trying to keep my mind
Your lips on mine, now moving as one
Falling into the rhythm and rhyme
Of the music we both love

Take my hand, hold it tight
Never let go, be my delight
Guitar strums along with the drums
The sweet chords of a keyboard soon follows
I'm lost in what I think is love
When really, I'm numbed by the pain
That one day, everyone will know of.


I feel you start to pull away
My voice screams for you to stay
But, you just keep walking. Going, going, gone.
I can sense my mind withdraw
The music still thumps loud and clear
As the darkness dawns the lyrics cohere
Speaking to my heart, soul and mind
They scream into the silence of the night
Make me.
Take me.
Play me.
Recreate me.
Leave me.
Hate me.
Shame me.
Break me.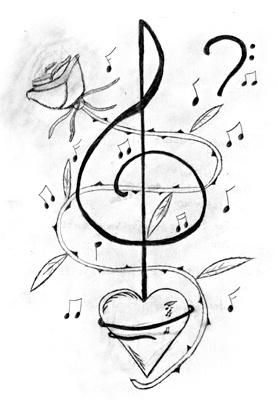 © Whitney S., Philadelphia, PA