April 15th, 1865
May 25, 2012
On the night that Mr. Lincoln
took a carriage to the show,
he felt like something wasn't right,
but what? He did not know.
On his shoulder, Mary rested
closed her eyes, for just a while.
They did not know about the man
who sat across the aisle.

The night that Mr. Booth did shoot
the 14th president,
he ran away to hide,
but no one knew just where he went.
But they found him bleeding in a barn
not far outside of town.
They found him there, and when they did
they burned the whole thing down.

The night four men reduced the barn
to ash and foul debris,
You could hear the black men wailing
for the man who set them free.
"There's never been a braver man! There will never be one greater
than that honest, bearded Northerner,
our friend, our liberator!"

On the fifteenth night of April,
Spring of 1865
Robert Lee was in the parlor,
feeling proud to be alive.
But when he heard the news,
he hung his head and deeply sighed.
Thinking, "What is one to do
when one is forced to pick a side?"

And on the night the night the news got out
of Abraham's attack,
I was in my bedroom,
wondering
when he was coming back.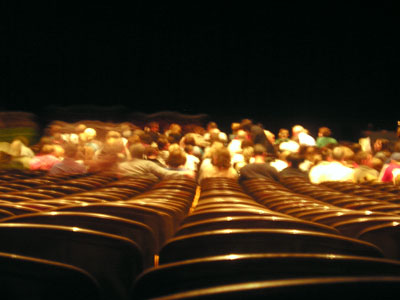 © Jessica P., Bethel Park, PA