Promise me
May 20, 2012
take a second and stop-
silence-
give it a blank second to concern what they say-
what they all roar in my ears-
a high pitched screech-
grass, laughs, and warm body heat-
something to forget-
no one to remember.
and i stand in the rain to ignore my own cold words-
i have no explanation-
not even a brief good bye-
but I would tell you all I loved you-
although,
i was never really good with people-
and i don't think i ever will be-
alone is a hard concept to untangle from my mind-
but i manage
sitting like boredom with a big box of Christmas lights-
summer comes
and i want to find the one who loves me-
i think found them long ago-
but i left them without knowing i needed them most.
I want it-
I want the love back-
i want to feel the warmth against me-
i just want to feel the heat-
like a bed that has been previously occupied-
just a slight warmth-
to spread my nerves to butter-
as i lick it off my fingers.
I'm going to miss the warmth-
like i miss the sun now-
i never liked it much before-
please all miss me when I'm gone-
even though i wont be there to see you weep beside me-
you just have to promise me-
promise me you'll never let me go.
and as you say those three words into my cold, listening ear-
"i love you".
they hit my mind like three drops of blood into new, white snow.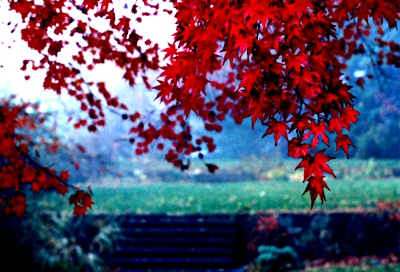 © Susan R., Iselin, NJ