Anaconda of the Jungle
May 31, 2012
The sound of the great centipede speeding through the tunnels,
emerging from the cave to a bright city scape,
where the tallest buildings and the brightest art exist.
The tracks, an arrow, pointing in the direction of a never ending loop.
The roar of a lion, the slither of a snake running through the landscape.
The anaconda weaving through the trees.
The artery of the biggest city,
the vein of the longest body.
A city and her centipede.
Her veins, her artery.
Her subway.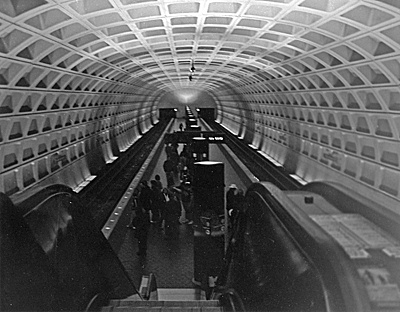 © Elysha C., McLean, VA