The Mind of a Mute
May 31, 2012
Do you forget I am not dull?
I wish I could return the immature language you spit at me.
Your words are fully comprehensible,
But the simple mind that you possess cannot fathom.

Your eyes tell you I'm a stupid creature.
Oh, how I wish my lips would part and prove my intelligence
And that yours would close just as well.
But your ignorance is not truly the cause of my disgruntled reaction.

It is nothing but the deception you gape at.
Only I know the potential of my mind's capabilities.
You imagine a mind, blank like a newborn.
Could you see past a disabled shell, you'd be staring at a person.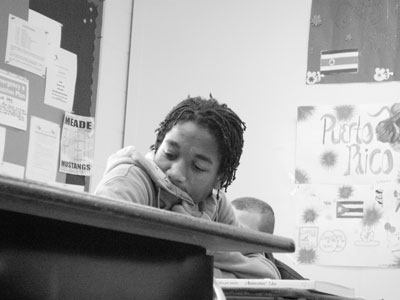 © Demetrius A., Ft. Meade, MD