Societal Smog
MAG
May 31, 2012
Societal smog is making us blind
Killing our minds, leaning inclined
To those with prose to describe a rose
Learn what he knows, none to oppose
Or a poem to show them what home is;
For "home" is deception,
Home is what we believe
To be normal, average, ordinary.
Homebodies such as we cannot
See the alternative to words,
Words split into thirds to curb
The absurd blurbs of rhythm.
This is all we see.
Yes, we are blind in not taking
The time to unwind these fine
Lines that bind the rhymes,
And as we believe we perceive
What the poet conceives,
We are thieved by the certain
Doom he or she leaves behind.
As we mumble about the letters
Stumbling among their
Humble neighbors, beaten
In the "carefully placed"
Rumble that maps the selection
To these recurring words,
We forget how Harry met Sally,
Symphony No. 5 Finale,
The location of Death Valley.
Instead, we yearn to be fed,
Unwed to dead knowledge.
So remember to find truth
That even the uncouth
May sleuth,
We are writers.
We are our voices.
We are gifted.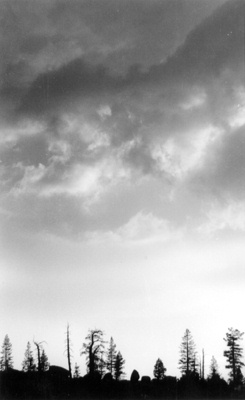 © Steve S., Marblehead, MA