~Free~
May 31, 2012
Free
Have you ever felt a summer breeze?
Sweet, Crisp, and takes you away
Or the taste of mountain air?
Fresh and clear, unlike exhaust-filled cities.
Have you ever heard the wild horses run?
Hoofs pounding, hearts racing, free from us.
Have you ever smelled wildflowers grow?

Sweet as frosted cupcakes,




Sunflowers and lilies
Do You Feel Free?

Like the wild horses in the mountains


Or the sweet summer breeze




That makes the lilies sway.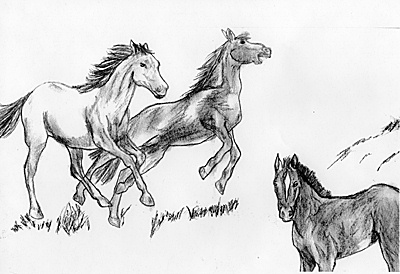 © Ali A., Eau Claire, WI