I Still Wish It Were You
May 22, 2012
After all you put me through, I still wish it were you
That would love me and hold me for as long as I need
You put me through hell, but all I can say now
It's my fault too.
Don't know why I believed you would leave her for me
My head told me lies; my heart said its true
Went from best friends to lovers
After an overdue kiss
Now it's our friendship that I miss
You don't even hate me according to you
Then why are my days so hard to get through?
You don't know what its like to stand by and watch
The love of your life, love someone else

You cheated and lied but I helped out
Not talking to you feels like a drought
All I asked was for you not to forget
About the times we shared and bonds we built
You said not to worry; yet we don't even talk
Not ever an hi, your gone when I arrive

It's hard to believe that it's because of her
She doesn't own you, yet you obey with no hesitation
Its long overdue, an apology from you
Everything I've done for you with no gratitude,
I wish I could hate you like I pretend too
But it always has and always will be you

I can't move on or get away
Every little thing I do involves a memory with you
It's a shame some girl could change a long lasted friendship
With a snap on her fingers
But the feeling from that night forever lingers

I can still feel your touch and soft-spoken words
You made me feel like someone actually cared
That night is a blur, but every glimpse I recall
You were there
Never left my side like before Cruella came along
For one night I felt like nothing was wrong.
We had a great time, but it wasn't the last
Being in your arms, felt like the past.
When I was that girl, you'd do anything for

Well people ran their mouths and I'm guilty too
A regret I'll keep, forever and so
Cruella was bound to find out,
When she did all hell broke loose
You managed to sit and watch
As my life went down hill
Your relationship grew
but for some reason
I still wish it were you.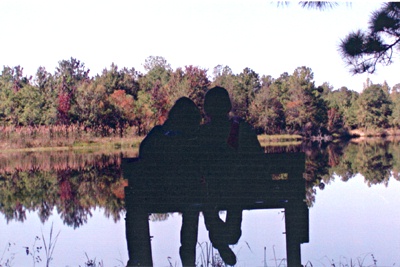 © Heather J., Slidell, LA