DEATH SAVE ME
May 22, 2012
O the madness of the world when will it end
In Death is all I see
Only in Death will sweet relief come
From the urban sprawl
But best of all will be relief from
The disrespect and crude dumbness people call
FUN!!!
Death be my knife
Let a stone be my pillow
Let dirt be my sheets
I fall asleep knowing I won't wake to see or hear. The annoyance of the world and for that I sleep for the first and last time.
WITH A SMILE.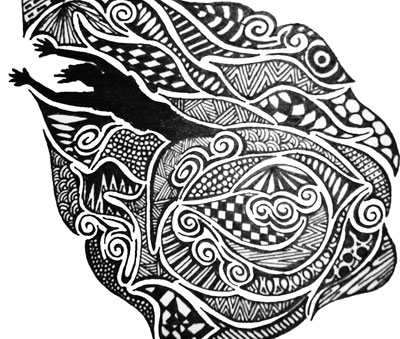 © Caroline B., Haworth, NJ