Seeing Things
May 22, 2012
I think I`m Seeing Things.
Why?
Because.
It scares me.
What if they`re real?
What if they`re not?
Who`s they?
The people I care about.
The people I love.
What am I seeing?
A girl.
She has Brown hair,
And a scar.
Just like me.
But she…
She`s different.
She waits for friends who never come,
Strangers she`ll never meet,
People who will never know how beautiful she truly is.
Then again…
Is this me?
I`ll never know.
I see another girl.
She loves me.
She is my sister.
I see a boy.
He is beautiful.
He haunts my dreams,
As well as my waking moments.
He is kind, sweet, and strong.
He is nothing like me.
A friend from a distant past…
This is all I can recall.
Did he even exist?
But the boy…
He supports me,
I find strength.
She helps me,
I find life.
He helps me,
I find hope.
But no worries,
He`ll never know.
I`ve seen a few girls,
Hurt by someone they loved,
But not anymore.
I`ve seen others,
Judged for something they`re not,
By complete strangers.
All of this…
This scares me.
I know her.
I think I love him.
He was never there.
These are my friends.
Except for one.
She`s different…
But this is crazy! ...
After all…
I`m only Seeing Things.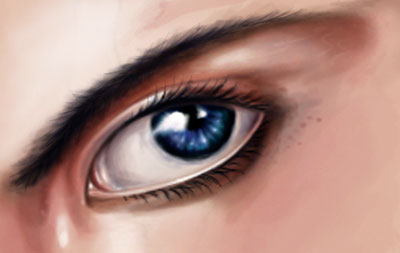 © Raul R., Monte Vista, CO