The Palace on Brookeside Lane
May 22, 2012
Under clouds disguised as animals, I soared through the September sky,
Lost in the wondrous worlds painted by the words of Whitcomb.
I was a Rock-A-Bye Baby growing up on the laundry room wall,
Where Grandpa marked my height on the fifth of each November.
Countless chirping cicadas would hum their melodies at night,
As I drifted into dreams set in the realms of the stories Grandpa told.
On Pepto-Bismol pink carpet stained with nail polish and finger paints,
Grandma and I were two "Bulls in a China shop", as Mom would say.
Through narrow halls wallpapered with photographs of me,
I visited magical kingdoms from fairytales with Grandma by my side.
Now I drive past that house on Brookeside Lane, smaller than I remember,
And I see my homemade swing dangling, dancing in the December wind.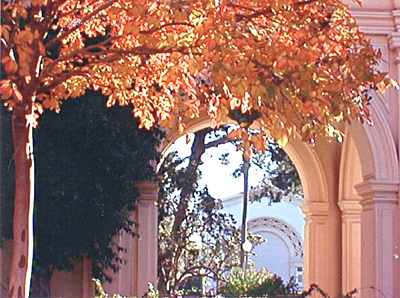 © Rachel B., San Diego, CA