True freedom
May 21, 2012
Dying she gives her last smile to the world that has been so unkind, hoping that that little gesture of forgiveness will be enough to save it; at least let it know that she was happy leaving it. Her soul flew above the clouds as she took her last look down, the word "freedom" running through her mind.

I envy her freedom.

The more of this world I see, the deeper my envy cuts. Screaming ripples through the air, making my blood boil as the sound surrounds my sanctuary. The walls of blue that usually give me comfort make me feel as if I'm drowning. Drowning, my worst fear. As the waves suck the air out of my lungs, my fingers keep moving, spewing out the little bit of life that the water can't touch. The ringing in my head gets louder, until I finally realize that it's just the phone. The phone I shall forevermore ignore.

I envy her freedom.

The dinging of the people that constantly need attention distracts me; with every
Ding,
Ding,
Ding,
I cringe. I finally shut off the computer. My cell lights up, making me so glad that I had put it on silent. Don't people know that sometimes, being along is what people want? Need? My heartbeat that has risen to my ears is like a lullaby to my soul. I beg for it to be the last sound I hear. The screaming gets louder.

I envy her freedom.

I stick my head under the blankets; put a pillow over top of my head, ignoring all the monsters that my mind wants me to believe is in the dark, waiting for me. I soak in the quiet blackness surrounding me, let it course through my veins, put ice into my blood to calm it. Knowing that no matter what they do, I'm going to ignore them, their claws release me & their glowing eyes disappear. The sweltering heat causes me to arise from my cage, making the screaming hit me again.

I can't avoid it any longer.

I listen to the screams.

I realize the person screaming is me.

I envy her freedom.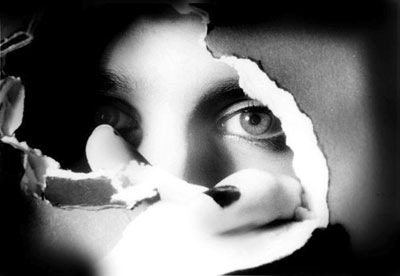 © Tabatha B., Peoria, IL