Valerie's Son
May 21, 2012
Maybe some day I'll be brave enough to tell you
That it wasn't your fault, you didn't hold
the gun.
My everlasting love wasn't that whom took away my joy
She brought it back for moments at a time
Moments that sifted through my mind.
My love wasn't the one who pulled the trigger.
Leaving her, was my only regret and the only thing that brings me sorrow today.
My love wasn't the bullet that launched into my blood. I wish I was strong enough to tell her that.
But guilt circulated my veins and now they are in yours.
And that is my only regret.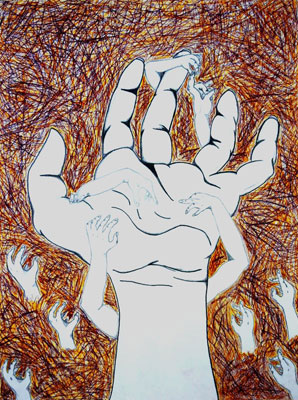 © Ariana R., New Orleans, LA