Bittersweet
May 28, 2012
Release me, Bittersweet.

Your blackened tendrils
like frostbitten fingers
leave scars round my throat,
burning and red.

So many times
it has been wrung,
and like a moth-eaten rag
surrenders its murky water
to a wash-lady's hands,
I have coughed up my secrets,
the shameful phlegm
that slimes through my past
and haunts my memories.

I remember the sunshine, Bittersweet,
the warm autumn sunshine
that filtered through the leaves
and the fruits that you picked,
like little red hearts,
and stabbed through the center,
and made them into
sweet crimson wine,
and I drank it.

With a parched thirst
I drank your cloying venom.

Release me, Bittersweet,
for the sun has gone away
and only thistles remain.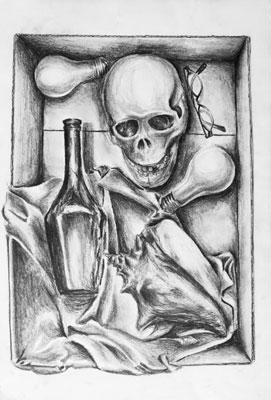 © Karen S., Norwalk, CT