My Grandmother's Hands
May 28, 2012
It amazes me that all the things my grandmother knows
Fit into her two tiny hands knobby and swollen
with arthritis and speckled with freckles
numerous as the stars.

I imagine her going through life picking up
Pieces of wit and wisdom the way she does
the tiny elephant statuettes she collects
every Saturday at neighborhood garage sales.

My grams knows when it's time to pretend.
I am four bringing her grass I've picked to make bread
not knowing that it really isn't wheat,
Not caring because we make bread from scratch anyway.

My grams knows how and when and for what to take risks.
Fifty-six years ago a forged birth certificate appeared
so a seventeen-year-old girl could marry: Five decades
later all the love that remains could never be forged.

My grams knows how to untangle life's snarls as easily
As she finger combs my long hair dividing it up
Into little sections and plaiting it with flowers.
If you don't mind, it don't matter she says.

Years later and I can still find comfort
In the sunshine soaked nook that is
the back glass porch smelling of
warmed wood and hyacinths.

It is here that I feel untouchable, away
from the scrutinizing gazes of those
who poke and needle and wheedle and always
must know, know, know, everything, No

Ideas what the world will expect of me.
Even if I walked around all day with a mirror held to my face
there would be nothing reflected back but what I'd want to see
So instead I choose to look through my gram's eyes:

Be the you God made you to be
Put no stock in people who expect
fish to fly or the wind to stop rushing by
Because those who mind don't matter.


It's strange to think one day this will all be gone,
There will just be a void where my grandmother's
hands used to be, laughter used to be, heart used to be
and when that happens, where will I then be?

My grandmother takes me by the hand
and reminds me it's all been done before.
We stand under a summer sky stretching on–
forever above us and she tells me a memory.

It is one her mother told her years before,
How we are never truly alone with the sky above.
Remembering is easy on a cloudless night,
Each shooting star a soul on its journey to heaven.

Flashing forward to that same stretch of sky
I'll be retelling her memory to another set of wide eyes.
God only knows I won't say it the same,
But it won't matter because I know she won't mind.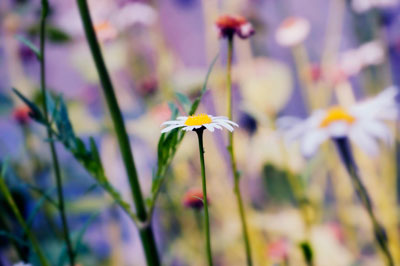 © Madalyn W., Holliston, MA