Here My Valentine
May 28, 2012
Not a valentine card or candy hearts.
I give you this flower.
It is a token wrapped in my affection.
It promises beauty
Like the sweet promise of a significant other.

Here.
It will live for the sake of love.
Like a soul mate.
It will make your world into a simple dream.

I am trying to be affectionate.

Not a teddy bear or a chocolate kiss.

I give you this flower.
Its gentle aroma will linger long after it leaves,
Lasting and grateful
As we are,
For as long as we are.

Take it.
Its falling petals link to a chain of love,
If you like.
Delicate.

Its scent will cling to your clothes,
Cling to the night.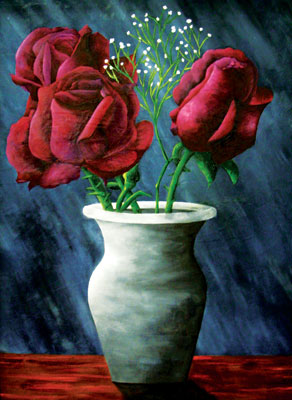 © Brandon S., LaFollette, TN