Gleam
May 20, 2012
Not knowing what you've been through,
I think your just the same:
Non-talkative, regretting being here.
I wish to help you,
But I dont know if I can.
You hide it so well
In your smile,
But your eyes tell no lies.
They scream with sorrow;
Fall with fear,
Just hoping to make it through.
You don't always get what you want,
And everything happens for a reason.
Sometimes you think,
Why did it have to be me,
To loose part of my life?
Never forgetting the image,
Eyes red from crying,
Screaming as the click approached.
I never thought it would come to an end,
But I guess I was wrong.
For now Ill just ask
If your okay.
I would expect an answer,
Just the gleam of your eyes will tell me.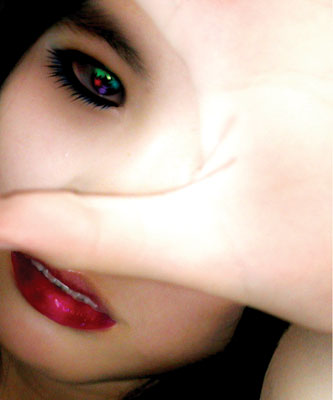 © Victoria W., Arcadia, CA