The City and the Prairie
May 20, 2012
Rain pierces the prairie, the color of steel wheels;
Long bluestem stalks whistle while I walk,
Pearlescent drops sprinkle Indian stems
To praises of Him they sway.
Skies with hums of thunder in the distance,
Petals of coneflowers bathed in licks of lavender
Bobcats look pied palettes of black brown;
The bumblebees with angels' wings too have lazy their lulls.

Nature: all to never end
Ah! The cloak of dawn's perfume-mist covers Earth
Twinkled city lights smear the horizon
In blurs and whirs of man
But the glory is God's.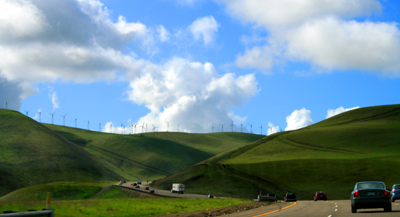 © Kat C., Racine, WI