Under the Water
May 20, 2012
Have you ever been under the water?
Have you ever seen the world from this point of view?
Wouldn't you like to?
You slowly walk in the water, feel how it slowly wraps around your feet, the coolness of its touch.
You keep walking in as the water soon reaches you waist.
You shiver as the water feels colder now, but you enjoy the feeling.
Soon the water is at your neck.
You feel how the is wrapping itself around you, you move your hands around feeling the water move with them.
You take a breath and go under the water, feeling the water rush through your hair and over your eyes.
You slowly open your eyes under the water, don't worry, it won't hurt.
Now look around
look at how the rays of light streak in and change every second under the water.
Notice the clear blue surroundings
Now look up.
Notice how the scenery is never the same at one time, how it always changes the perspective of the world above you.
So now I ask you, have you been under the water?
Well now you know what its like to be under the water.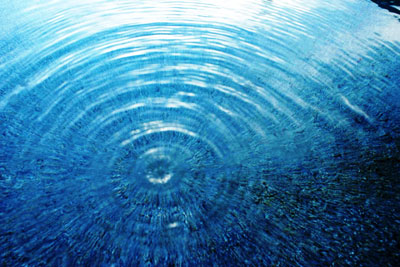 © Sadra L., Buckeye, AZ