From the Dock
May 30, 2012
Where can I find the words to tell,

How water ripples, dips, and swells,

And how light glisters on its peaks,

And mellows in its troughs?


Can I paint what God hath wroth?

And how with pen and ink try speak,

The wondrous hues the sun has streaked,

With cloudy wisps, their colors meek,

With shades of peach and deep azure,

The waves reflecting, pristine, pure.

The swaying, bending, swishing reeds,

And gentle whispers from the trees,

The silent words of liquid breeze,

I cannot catch quite what it means.


And so I sit with pen in hand,

Between the water, wind, and land,

And wonder why I thought to write,

When all my words do not but spite,

The beauty of this wordless night.


But where can I find the words to say,

The soothing balm that words instay,

Upon my restless, seeking soul,

Why do I write? I think you know.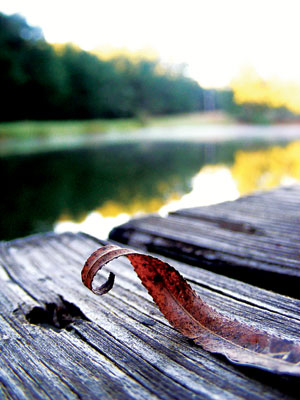 © Jack B., Central City, KY