At Last
May 30, 2012
A heart beats.

It sucks the salty atmosphere,

Then sighs.

Rhythm. Purpose.

Out. In.

Rolling,

Stroking,

Polishing, with frothy mermaid hands,

The naked form that lies

Where the lines between sea and land bleed

Into the rushing waters.

Washing me.

Bathing me.

Pure.


I am sightless, as should be,

In whatever body contains this organ,

Not a tongue as I had thought, lapping and purring,

But a lung, drawing breath.

The water breathes life in me.

And that life is not a spark or a laugh or a birth.

It's a kiss.


It is good to breathe.

It is good to be.

And the sun is warmth,

And the water is cool,

And I will lie here forever,

Listening to the whispers.


Lashes flutter upwards.

Droplets glimmer

Before unbroken blue.

And the unthinkable happens:

I see.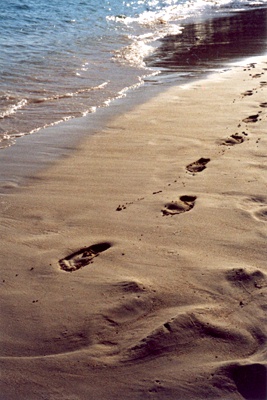 © Ashley B., Potomac, MD