Why Did the Chicken Cross the Road?
May 24, 2012
Cold-hearted and flying against the wind
Is she lost or misunderstood?
Gold is not her fortune;
It is her thoughts that make her rich.
She is a poet by nature and nobody knows.
Nobody but me, that is.
She wished upon a wishing star,
but still I follow her into the night.
I miss the sound of her laughter filling the school halls
and the sound of her locker opening next to mine
faithfully each day.
Is it wrong that I follow her into the dark,
Wrong that I kiss the feet of her ghost
wishing she were alive to tell the tale of her dubious ways?
I love her and nobody else did.
She did things to herself as a result that no words can explain;
only blood, sweat, and tears.
She isn't lost, she knows her destination,
but the misunderstandings won't let this young bird fly.
She is trapped in her past and without the key of approval
she will never cross the road.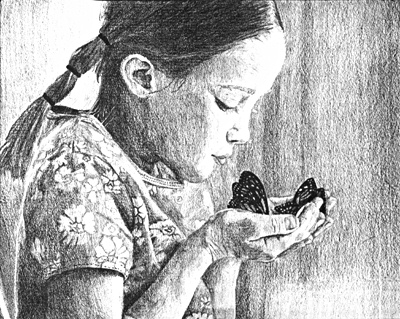 © Alina L., Holland Patent, NY