I Dive
May 24, 2012
I feel the rush of cold down my back.
Water lapping at my neck as I bob in the waves.
Filling every space between me and the black neoprene.
I dunk under.
Bubbles fill my peripheral vision.
The taste of panic starts to creep into my mouth.
I take a few deep breaths of dry, cold, compressed air.
Adrenaline flows throughout me as I slowly descend into the darker water.
I know there are risks.
But isn't that the point of everything?
The thrill, the risk, the unknown?
I relax as I sink.
I look around and see nothing.
It's peaceful after a while.
And with one look down, I become fascinated.
An explosion of flavors.
Reefs that have more colors than the rainbow.
Pink and red coral.
Green and yellow fish.
All surrounded by a soothing coat of blue.
I dive because that cold blue world is silent.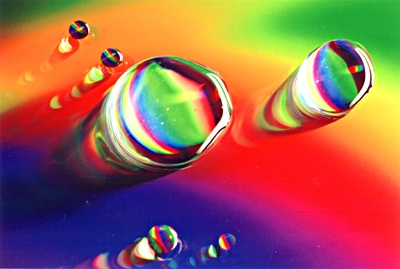 © Matt D., St Peters, MI