Powder Mask
May 24, 2012
Even though I'm older,
I can't help but think of you
with your dirty looks
and pungent words.
You chewed me up
and spit me out
like bubble gum,
smiling as you did so.
Somehow,
you managed
to reel me in
each time.
I can see past the mask
you put up now-
you crushed me up
into a fine little powder
to put on your face
to feel better
about you.
You thought it made you look
better
but it only showed
the cracks on your face.
Oh what the years have taught me!
I look at you now,
the sad little girl
sitting alone,
and I understand.
You stole and stole and stole
from me
and now you pay the price.
What's the point
of that powder mask
made of me?
It only makes you look
ugly.
Take it off
and sit with me.
I may be insecure
but I do not make powder masks
or keep packets of hot sauce rage-
I will be pretty and kind.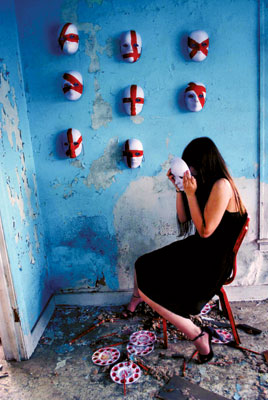 © Narongsukchai T., Sachse, TX