The Mustache (And Everything Else)
May 24, 2012
Soft, hairy down
covers my lip
that is able to be petted
like a cat
but it doesn't purr
just growls.
It's brown-black
and it's sitting up right in the mirror now
when it should be lying low.
Oh God,
how it's glaring at me
with that stupid sly smile-
it's there for everyone else to view too-
is it that obvious?
I want to hide
or at least
rip that damn mustache off.
As I'm looking at it,
I see its little friend
an ugly zit on my chin
smile smugly at me too-
are they there
simply to ruin my life?
I'll have no boyfriend now
as long as they're here
and no one else will come near me, either.
Come to think about it
I'm sure those braces on my teeth
and glasses on my eyes
don't look good, either-
oh!
I'm just doomed to be a mess,
I guess-
stupid mustache!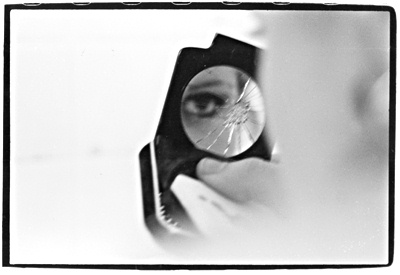 © Heather W., No., Brunswick, NJ