Oppression
May 29, 2012
I am the child of ignorance,
the face of injustice.
I will restrain you from happiness,
deprive you from equality.

I can taunt you, dangling freedom in front of your face,
Then snatch it away as quickly as it appeared.

Under me, you will never be treated Fair.
Degrading words will be spit at you with Hate.
Disgusted looks will be shot at you like Daggers.
Piercing your confidence, your pride,
destroying your happiness.

Heritage is something to be proud of,
but I will make it feel like a
Curse.

I have caused death, enchainment, riots, and HELL on Earth.
I may not always appear to be present,
but I'm there.
Lurking in the shadows,
Hiding behind corners,
Hanging in the very air you breathe.

My Powers overwhelm your people.

I am the Weight you feel on your Shoulders.
The Burden you will never Cease to Carry.
I will Judge you.
Persecute you.
Hold you Down.

Hold you Down.
Hold you Down.
Hold you Down.

Try to get up.
I'll Hold you Down.

Try to run.
I'll Hold you Down.

You have no
Importance.

You have no
Voice.

Like the deserted cotton fields your people use to work in.
Now they're all dried up. Worthless.

Like those fields, your life is
Worthless.

And don't complain, because it's not my fault.
Just blame your
Ancestors.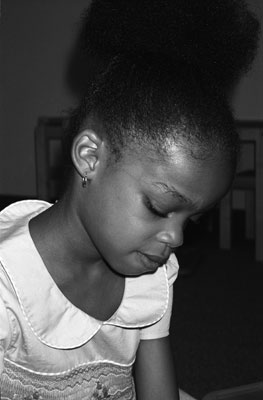 © Megan W., Ocala, FL