Rain!
May 29, 2012
The sky is grey like sadness.
I can feel the cold rush through my body.

---- I get chills from the thought of you, you and your eyes looking at me, the words you say cut a hole in my heart, my soul bleeds---

The sky lets loose
I feel like the rain will make me
drown.
The rain soaks my clothes

(and my sweater is still in the wash, but I need it now to keep me from sinking)!

No shoes……

So
I
Sit:
in the middle of the road.
No cars come,(The weather is way too dangerous for driving)
Lightning:

Bright;
Thunder- Stop, you're too loud for me.
I secretly love being here.
Laying on cold gravel and rain.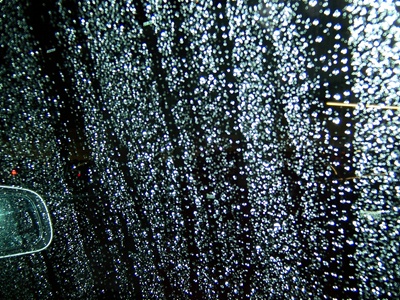 © Jessica L., San Jose, CA