im thankful
May 24, 2012
I know I have a wonderful life because I have almost everything I want. I have a great mother who takes care of me and encourages me to succeed in everything I do. I also have family that cares about me. I realize I am very lucky to live in a country that is almost always equal. I have not been out of the country before, but from what I have heard there is no place like here.


I enjoy spending time with friends and family. I love holidays when my family gets together and shares old stories and new. I love Laughing at outrageous things my aunts and uncles say. I also love to hang out with my friends, because they make me smile and laugh until I cry. They are also there in times of need. We all have many memories that we are thankful for and have learned lessons from.


I know my life is good because I have a mother who takes care of me. She also loves me a lot and gets me everything I need. I know my life is good because my mother works hard to feed me. She also makes sure we live in a safe home. I love my mother a lot.


Around holidays, I start thinking about how thankful I am. Then It shows through the way I act. I am very happy to have so many people in my life that strive for me to do great. I am also happy I have people that care about me a lot. These people mean a lot to me, my friends and very close family.


I know my life is good because of all these things. People may not realize how important family is before it is too late. People who are always there for you and are willing to do anything for you are the ones we should be most thankful for. Life is too short focus not to be thankful for what we have, so we should always be thankful for everything.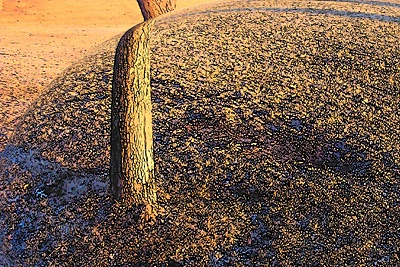 © Benjamin B., Coon Rapids, MN