Friend Like You
May 24, 2012
There's this person I like to call my best friend.
We are bound by a love that will never end.
I always think about the time we spend
And how we take on each other's trends.
I've never known someone like you before,
To know you is to want to know you more.
We're there for each other no matter what,
Whenever we're needed, no if's, and's, or but's.
You're there for me always and I'm there for you.
Whenever I'm sad, scared, or just feeling blue.
I'm so blessed to have a friend like you.
What would happen to us if we ever were divided?
Where would I go? I wouldn't have decided.
There would be no one that I could confide in.
Not even someone whom I would delight in.
I would be like a person lost at sea.
I would be like a person that couldn't be
Their true self, not to you, nor to me.
What would happen if I didn't have you?
What would happen if this friendship wasn't true?
As much as I worry nothing could break us apart.
You're not there in person, but you're always in my heart.
We'll always be together like we were from the start.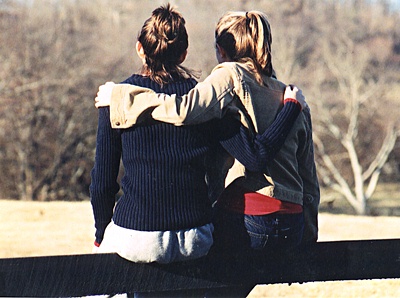 © Jaime M., Wichita Falls, TX