The Shadow
May 23, 2012
The menacing darkness that stalks its pray, but only during the day.
The figure that mocks its target, constantly pursuing them.
A void of never ending emptiness and darkness.
Every person's day light stalker.
The ultimate mimic, that's more annoying than a mime.
The creature that only appears in the presence light.
The blind and mute witness.
Able to both expand and shrink.
Able to disappear in the blink of an eye, or flick of a switch.
Everyone's dark twin.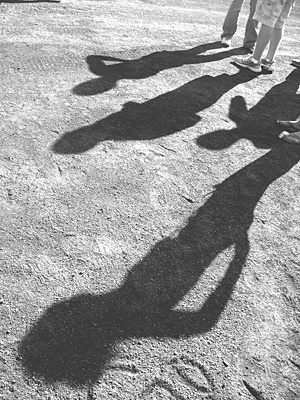 © Trella R., Mountain Lakes, NJ