Shoes
May 25, 2012
Day after day
their leather soles graze the surface of the Earth
from heel to toe, toe to heel, heel to toe.
Their tough, tanned leather body protects bare skin
from being punctured by obstacles in the way.

The rhythm and life of each step
ignites sparks of energy into the atmosphere
like shooting stars into the night sky,
yearning for a new destination.

They've been everywhere,
Around the world, through muddy streets, on sparkling tiles.
They map the journey through life
forcing one to never to forget.

They leave memories in the mind,
emotions in the heart,
markings on the ground,
and footprints on the soul.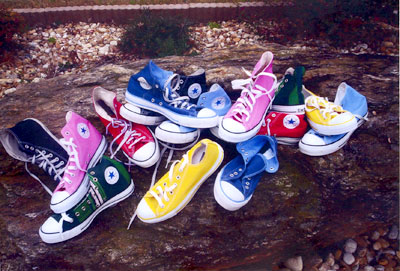 © Leandra L., Stockbridge, GA