Comforted
May 23, 2012
I allowed a small whisper escape my lips
To join the winds raging through the trees
As cold fingers were run through my thin
Black hair.
I was so enhanced in the beautiful sunset,
That I barley heard his question.
But a flash of light caught my eye and when I looked at him,
He was on one knee.
I was comforted, yet afraid.
Afraid that when I go home tonight,
Two will become one,
Our vows would sound the trumpets!
But I'm not ready.
Comforted
I'm comforted by the feeling of a protective wall,
A shield,
Wrapped around me forever,
Ready to fend off any intruders.
After a long,
Period of time spent
Thinking about this…
I have made my decision.
I am not comforted,
Yet afraid.
I am truly, actually,
Comforted.
And always will be.
So now I say to you,
My love,
I Do.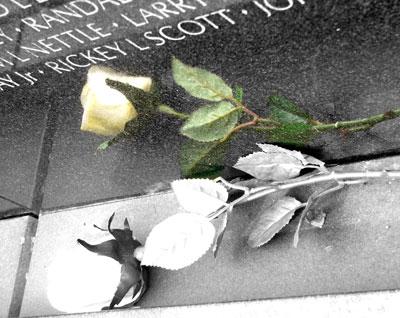 © Kimber E., Yorktown, VA