Fragile Butterfly
May 22, 2012
Fragile butterfly
With wings so frail;
Thin membranes tearing in the gales.
Put up a good fight,
But you still can't fall asleep tonight.
So tell me: why?
Stuck in a cycle
Going day by day
So afraid you'll be lost in the fray
Thinking of the shame
Daring not to show someone your pain..
Oh fragile butterfly,
You and I are the same.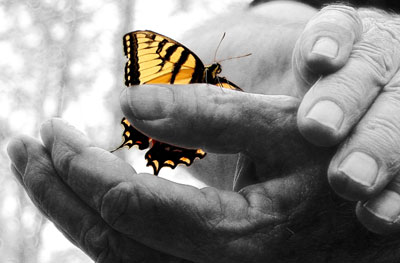 © Katie K., Macon, GA