Remember Being a Kid
May 22, 2012
Why is the world so complicated?
The innocence of the young is shortly dated,
And being grown up is overrated,
Remember being young??With no persecution or hatred?
No stereotypes, and no racists.
Just playing and laughing,
No time being wasted.
Wouldn't it be great to just be a kid again?
Sitting on the couch with friends,
Watching old re-runs of Gilligan?
Or kicking back on weekends
Viewing some cartoons,
Not knowing adolescence
Would lead you astray to your doom.
Because as you get older you are overcome by stress,
Worrying about peer pressure,
Even the way that you dress,
Forced to follow the crowd,
A sheep and a mess.
They tell you to follow your heart,
But you follow somebody else,
Your personality is ice, beginning to melt.
So I bring you a message,
Do what you are passionate about
And what you believe in.
Whether its professional sports
Or the pyramids from ancient Egypt
So do what makes you happy,
Your future is your choice,
It can be dark or can be lit
It's your life, you own it.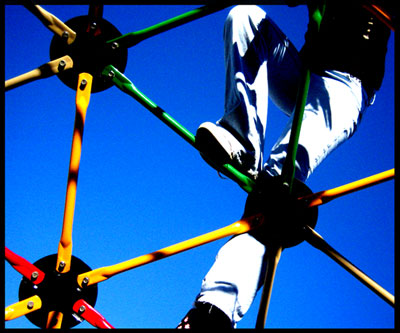 © Brittany T., Ocean Shores, WA