Stupid Question
May 22, 2012
Who's going to go with you and where?

I'm going with the church choir to sing to the orphans and than we're going to study the bible the whole afternoon.

That one guy who came out in the news for most wanted, he's taking me to help him kill his neighbor's kids. So don't try texting me I'm going to be busy.

I'm going with Aimee and we're picking up our math teacher, we're giving her a makeover

With some potheads from school, they're getting me so stoned and then sending me on a train to Amsterdam, so don't be expecting me to come home tonight.

No one I'm going to church, I've decided to become a nun and become super religious.

With some guy I met in the elevator, he invited me to his house, he said his parents were going out of town and he didn't want to be alone

With the chess team at Erick's house, I mean you know how much I hate chess but I decided to spend my Friday night there instead of partying at Gina's

You know how I'm 21already, I'm going with Aimee and Jenny to the club downtown, we don't need an Id or anything, oh and than we're staying at the hotel a block away

With lizzete, you know how we absolutely LOVE cleaning and doing chores, we decided to volunteer and clean other people's houses for fun.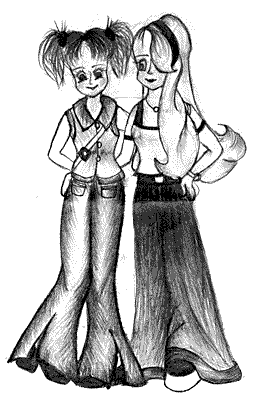 © Na L., Flushing, NY