hAnDs
May 6, 2012
Hands…they have been there
since you became you.
They have been there
to catch your tears
and dry them.

Caring, helpful, strong,
what story do yours tell?
Do they reach out
to a soul
in need?

Do they tell a story at all?
If not,
let them.
Let them…
Look at your hands and think.

Do they express anything?
Love, hatred, happy times?
There must be something.
Discover it, remember it, embrace it.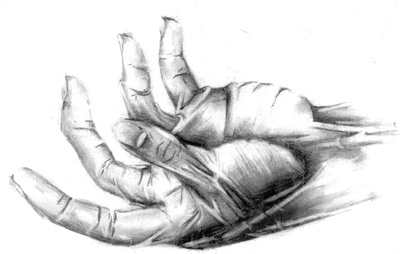 © Yisrawayl G., Philadelphia, PA