Come on Down!
May 23, 2012
Flowers, reflected on my eyes.
Pain, bad enough to burn.
It's painful, but we still continue on.
COME ON DOWN! COME ON DOWN!
Come on down and see my mutants!
See their talents, see their tricks!
Take a look in their tents, it's truly a frightening feast.
Two beasts who are 10ft. tall shall greet you. A deformed dive with furry white legs and baby blue skin will come down and sing to you. A beast with two heads and identical features will come down to entertain you. COME ON DOWN! COME ON DOWN! Let the subtle scent of flowers enchant you. Wisped away into a land of insane happiness. Where you too, will come on down.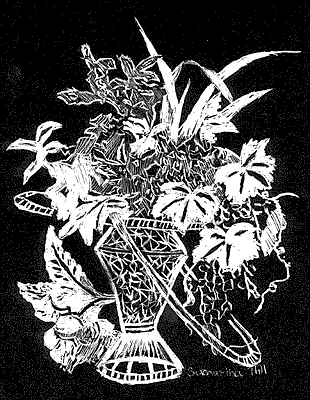 © Samantha H., Gulfport, MS