Tell You
May 23, 2012
I want to release it, scream it. Some days I want to scream it until you feel it resound in your bones like I do, like I do every waking moment. It terrifies me and all the while its electricity reminds me how painstakingly, beautifully alive I am. We are.
But I can't say it out loud. Not yet.
I know all about the power those three words have, to open doors and to superglue them shut and your door is one I'll never tire of being welcomed through.
Yeah, I'd have to be insane to tell you now.
I feel it though.
I feel it whenever I feel. Does that even make sense? All I feel – ecstasy, contempt, envy, terror, elation – is laced with it, with a heavy dose at that, and God I want to tell you.
When we're alone and time is ours and ours only and your eyes are feasting on me and mine on you and an inch of your skin brushes slightly against an inch of mine and it's timeless and we're shameless – I want to tell you.
When your head is on my chest and you need a break from their unrelenting expectations and from being and trying and pleasing – I want to tell you.
When you're lost in something that makes you happy, and your smile is growing as my ability to breathe is diminishing and just as I'm convinced that all the beauty in the world was born in your face – I want to tell you.
When we're arguing and crying late into the night about something I stupidly said and I'm agonizingly silent and you're frustrated and frantically imploring, "Why don't you fucking say something?" – I want to tell you.
But if to tell you prematurely could ruin us, I can keep silent a little while longer.
I can.
I'll do it.
And one day I'll tell you and you'll know that all those times when I wasn't speaking I was instead patiently waiting, wrestling the words back to their source at times, tasting them about to escape at others, waiting for them to be ready, waiting for us to be ready, until the words could finally be safe on my breath and you safe in my arms as you drift into a placid dream and I whisper just before you're sound asleep, at last, in your ear –
I love you.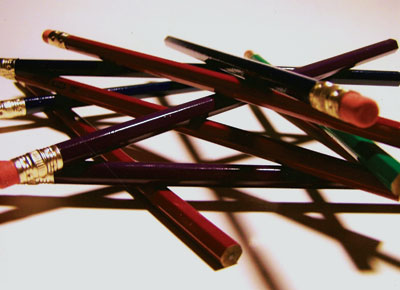 © Nicholas K., Weldon Spring, MO