SMOKE
May 23, 2012
I watch my breath hit the night air,
Escape in smoky veils.
No longer do I seem to care,
Everything is lost; it seems to me my days have become dark and bleak.
I watch silently as, what looks like smoke flutter from my lungs, like butterflies in the wind,
The stars are coming.

The stars are coming out,
From their midnight drear, after they've shined a hundred years.
The light we see from them softly escapes,
from hundreds of years,
millions of dates.
Shining gallantly standing together but yet alone, and brightly so, though with great force, the night,
Threatens to, beckons to, choke them out, send them towards their demise, to choke them out,
YET THEY SURVIVE.
Smoking it seems, in the midnight black,
I'm not alone
With my friends, that be above me so, to shine,
To show the way for all time.
Smoking it seems, in the dark, sweet veils of breath pour out from my lungs,
(For the cold night air is sweet and decadent)
Senses dulled, (from the cold), body numb, yet I sing, I chant the song never to be sung. . . . .

I watch my breath, trespass in the ebony dark, the velvet black,
As silvery veils to cover me
Silvery wings on which dreams fly,
Too far to see, yet close enough to die…
For when I reach, when I get to my destination, that final resting place of mine,
Away from time and space, my silvery wings shalt carry me there
To make my home, my residence, in the soil, the earth, that shalt,
NEVER, fruits blossom, or bare. . . . . .

Thinking of this topic so,
Has me saddened, I do now know.
However, that when I pass it be not,

From the life I lived.

From those that I loved.

And, from thee, that I laughed with, cried, and loved, for, cherished memories were then made,
Forever in my heart and soul, I promise there you will remain.
Now, I must muster the courage to, Stand up,

Brush the dirt off, and go home. . . . .
For, no I do not,

travel, alone.
Never by myself or on my own, with the stars to guide me, to show me my way home.
Never Alone,

Forever Alone,
alone . . . . . . . . . . . . . . . . . . . . . . . . . . . . . . . . . .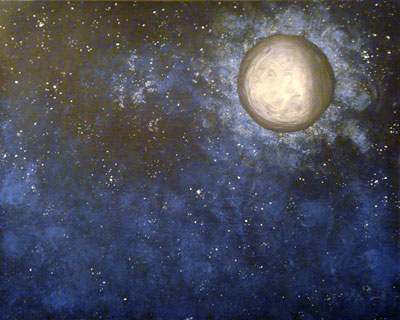 © Allison H., Vancouver, WA