Colors Of War
May 20, 2012
Red is red;
Blood flowing through,
Seeping in the ground.
Yellow is yellow;
Sun beating down,
Glowing the worlds terror.
Silver is just silver;
Arrows wisp through the air.
War is war;
death of people everywhere.
The colors of war,
Overpower the land.
You think they'll fade away,
But they come again.
The hopeless,
Untrusting,
Colors of war.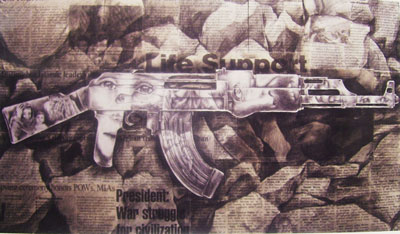 © Claire V., Lubbock, TX