Now, I'm Free.
May 18, 2012
I let my hair fall for the first time
In months.
Outside,
It smells of grass and fresh air,
Things I have not been pleasured by
In a very long time.
The beeps and buzzes
The screams and squeals
Still echo through my thoughts whenever
I think of that awful place I had been lucky enough
To escape from.
Florescent lights
Replaced with pleasing sun rays on my face.
White ceiling
Demolished by an unearthly blue heaven.
Rock hard beds
Renewed with soft,
Lush green grass.
Nightmares
Now Daydreams of wishes and love.
My spirit can run freely now.
I place my hands behind me,
Leaning back to watch the sleepy sun sink
Into another world.
The sky is orange and beautiful.
The hospital wasn't like this.
It wasn't warm and comforting.
It was cold and,
No matter how hard they tried,
Very awkward and scary.
Now,
I am free.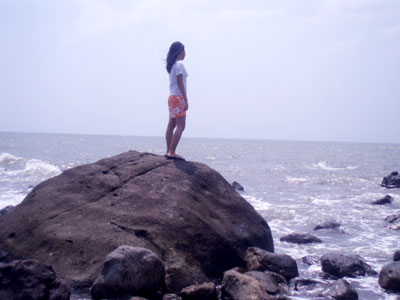 © Grace L., Bacolod City, Philippines