Horizon
May 18, 2012
Waves are crashing as a tumbling mass;
Out to see traders taste the salty water, that sprays their faces;
Stinging, whipping. Red stains the already dark water;
Bodies writhe, crying, shuddering, as the boat slowly glides taking them farther and farther away;
To white mans country a little boy whispers. To our death an old man screams;
Big men walking, holding whips, leather boots clicking, red eyes smoldering;
Were pressed together like that cattle daddy would care for until their time for slaughter;
I could no longer see the place that once was my home, just the on coming horizon that was taking us to America.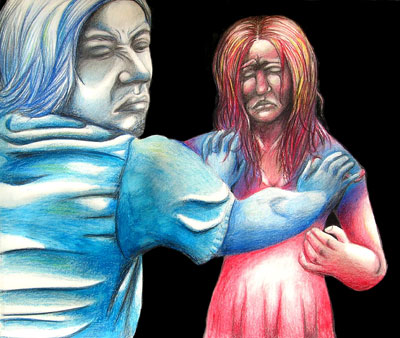 © Jessica P., Bethel Park, PA